Our staff is ready to welcome you, whether it's your first visit or if you've been a patient for years. We strive to make every patient experience personalized, thorough and stress-free.
Our Eyewear Experts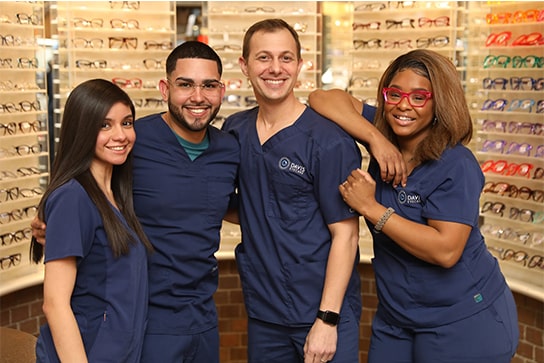 Our optical team are experts in the eyewear industry. They will work with you individually to try on and select a perfect pair of frames that fit comfortably and complement your personal style. They will also advise on specific lens design for your prescription, as well as help you navigate insurance coverage options.
Front Office Staff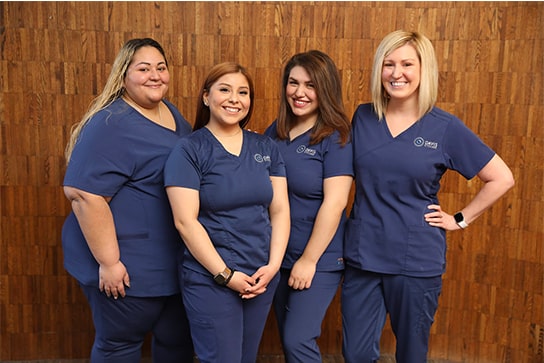 Our front office team will greet you with smiles and a friendly (masked!) smile when you arrive for your appointment. They can help answer any questions about your insurance coverage, exam procedures and what you can expect as a patient in our office. They're your go-to for anything you might need!
Doctor's Assistants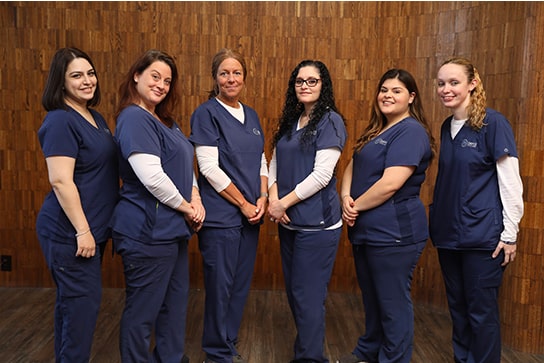 Our clinical team will lead you through the pre-testing and medical portion of your exam before you see the doctor. Our technicians will perform simple tests to make your experience more efficient and productive by gathering necessary data before your exam begins.
Administrative & Billing Team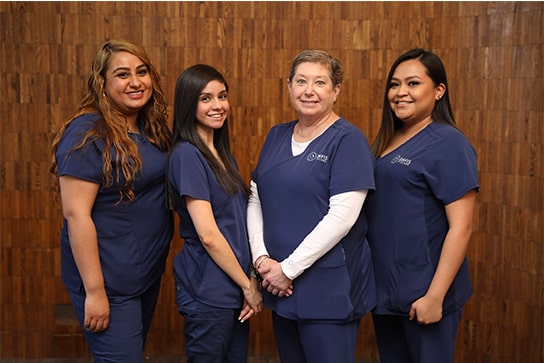 Our Administrative and Billing team work their magic behind the scenes to maximize your financial benefits as a patient in our office. Their expertise in vision insurance, medical billing and optical manufacturers provide a great benefit to our patients.
Our team works together to seamlessly deliver a patient-centered, comprehensive level of care for all of our patients. Do you have additional questions or want to learn more about our office? Contact us today!
(Our entire staff is fully vaccinated and these photos were taken safely.)