Transitioning Into Summer with Light Adaptive Contact Lenses!
Most patients will be familiar with Transitions lenses – their famous light adaptive lens technology provides exceptional UV protection both indoors and outdoors.
Our optometrists in Oak Lawn, IL are committed to helping patients to get the best UV protection with Transitions lens products that suit their vision and lifestyle goals. Transitions aren't just for glasses lenses though; they are now available as contact lenses too! Before we talk about this revolutionary form of vision correction, let's recap exactly how Transitions lenses work…
How Do Transitions Lenses Work?
Transitions lenses are embedded with photochromic molecules that respond to UV or HEV rays by absorbing the light and darkening to protect the eyes from damage. Once the wearer returns to normal light conditions, the lenses quickly fade to clear in as little as 90 seconds.
What Are Transitions Contact Lenses?
ACUVUE OASYS with Transitions Light Intelligent Technology is the first-of-its-kind contact lens that seamlessly adapts to changing light to provide comfortable vision all day. These contact lenses quickly balance the amount of indoor and outdoor light entering the eye, including filtering blue light and blocking harmful UV rays. This is a great option for anyone who plays sports or has an active lifestyle that often takes them outdoors, as well as individuals who find it cumbersome to constantly swap their regular glasses to prescription sunglasses for UV protection.
This doesn't mean that ACUVUE OASYS with Transitions are a replacement for sunglasses! While these contact lenses do provide UV protection, sunglasses also provide coverage for other parts of the eye and surrounding areas that may still be exposed. Transitions contact lenses can be worn with non-prescription sunglasses, so we do strongly advise doing this whenever possible.
Do Transitions Contact Lenses Work At Night?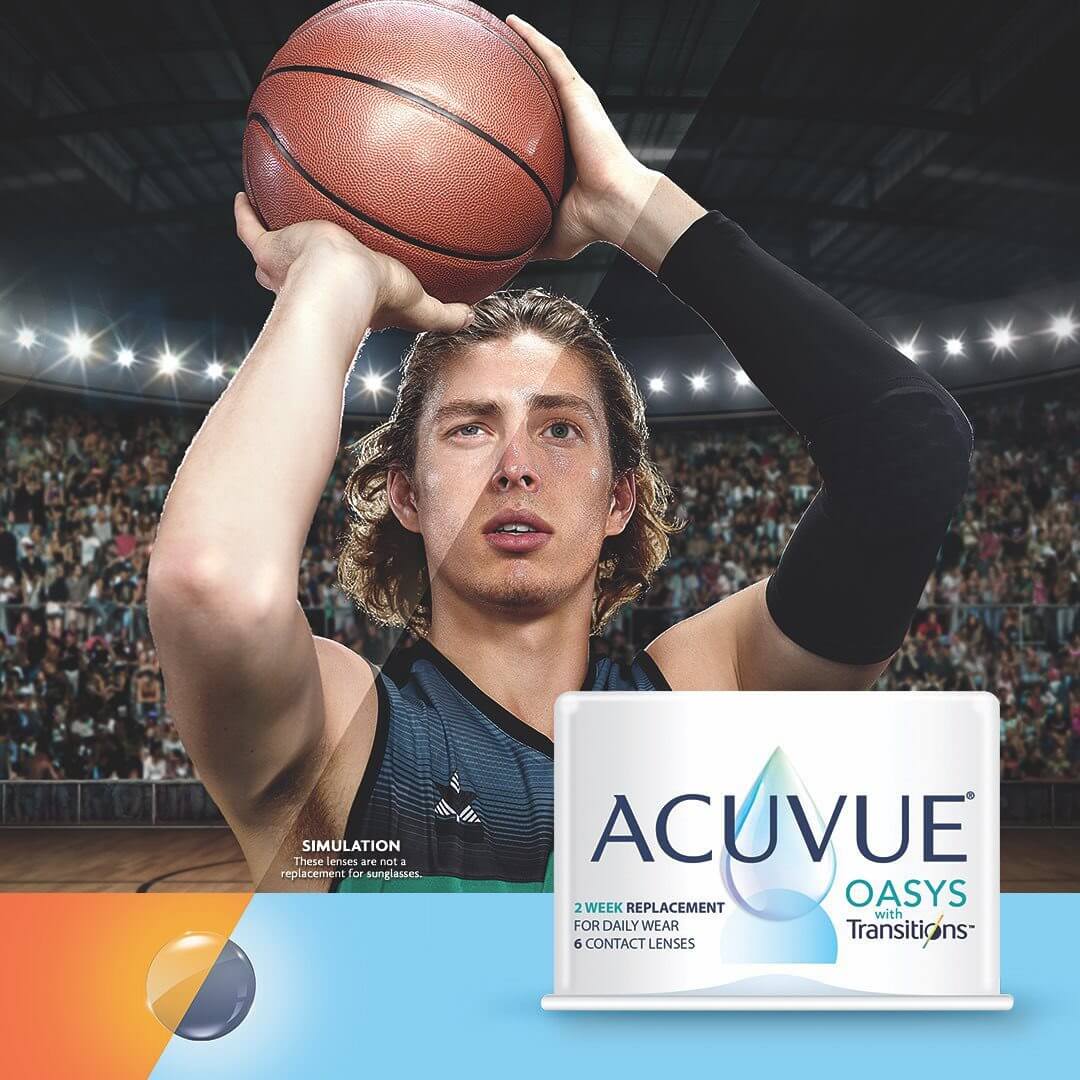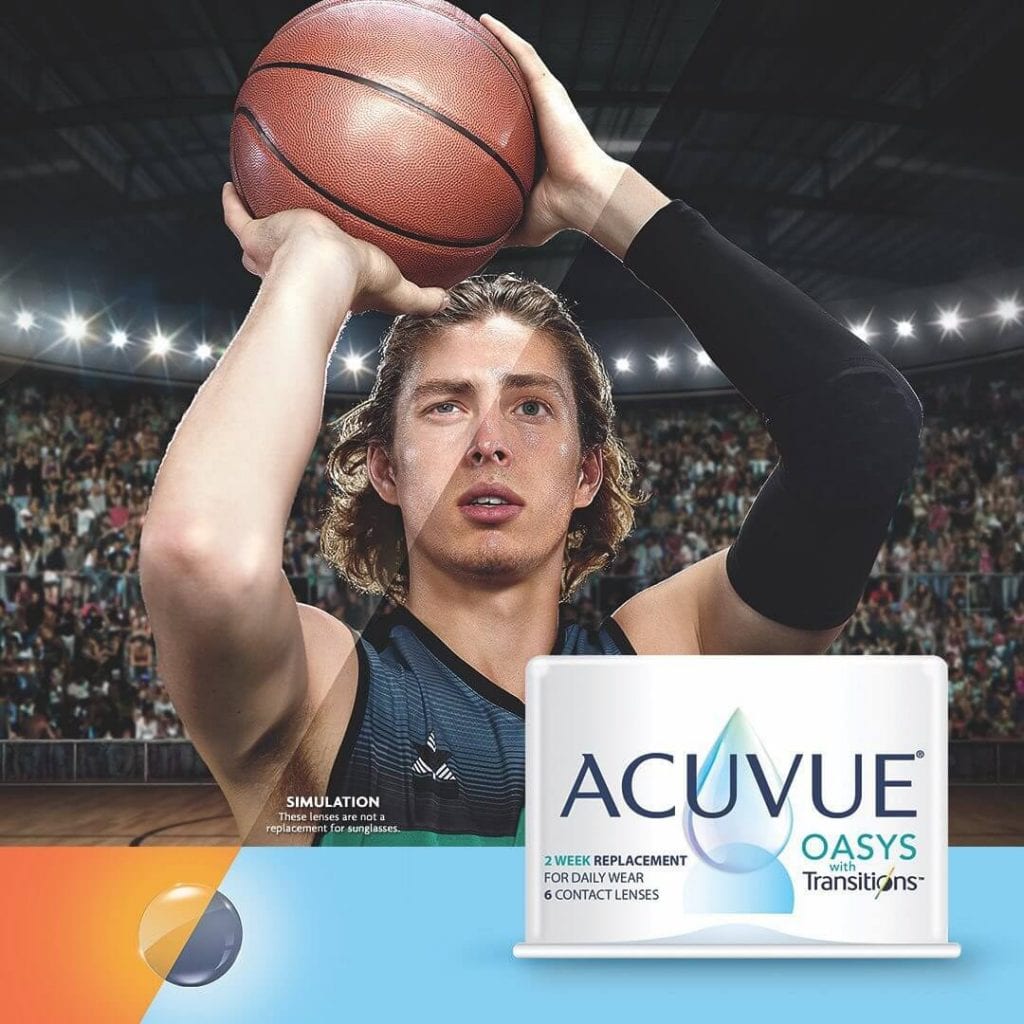 We understand how difficult it can be to see clearly at night when driving, or in a brightly lit environment with powerful halogen lights shining straight into your eyes. Transitions Light Intelligent Technology offers the same exceptional UV protection as traditional Transition lenses by reducing halos and starbursts at night providing crisp, clear vision.
Where Can I Buy Transitions Contact Lenses?
ACUVUE OASYS with Transitions Light Intelligent Technology contact lenses are available as 2-week replacement contact lenses that can be purchased directly from our website with an valid contact lens prescription.
If you are trying contact lenses for the first time, we would recommend contacting our friendly team first, so we can schedule a consultation with our contact lens specialist, Dr Robert Davis.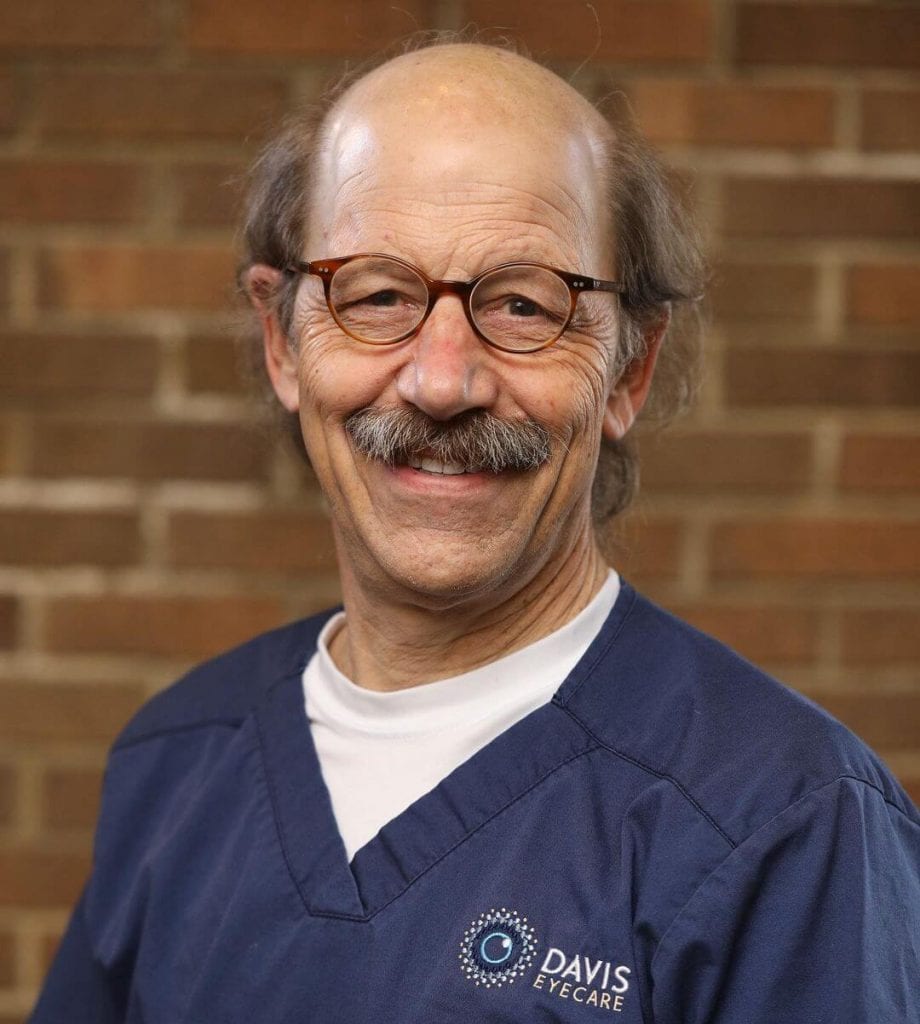 Dr Davis has been helping patients find the right vision solutions for many years. Along with being a seasoned expert in contact lens technology, he is also passionate about helping his patients to see better with complete comfort and confidence. Dr Davis will take the time to work with you to determine if you are the right candidate for ACUVUE OASYS with Transitions contact lenses.
Contact Us
Why not contact us to arrange your contact lens consultation and discover if Transitions contact lenses are right for you? If you're already familiar with contact lens wear and would like to order them, feel free to order them here!