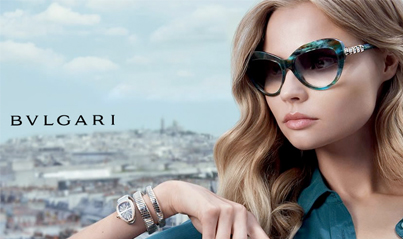 Bvlgari high-quality materials and exquisite details come together to create Bvlgari designer eyewear. With its beginnings as a luxurious Italian jeweler and 130 years of couture heritage, Bvlgari eyeglasses and sunglasses embody timeless sophistication and the beauty of Roman architecture.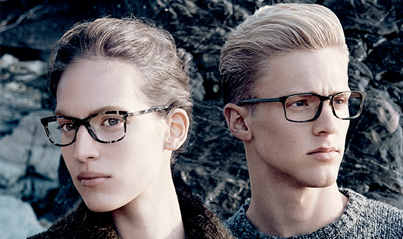 Calvin Klein is one of the worlds leading designer lifestyle brands with products that resonate globally. Calvin Klein Collection is for all and represents a sleek modernity, characterized by provocative and sophisticated designs with immaculate details and innovative materials.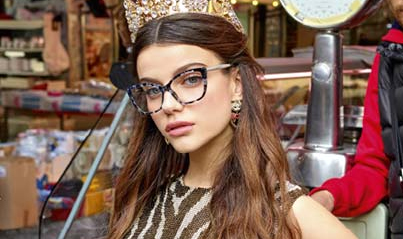 Dolce and Gabbana Glasses Traditional, classic and elegant, the Dolce & Gabbana frames take luxury eyewear to another level with designs that stay true to the brand's Mediterranean heritage.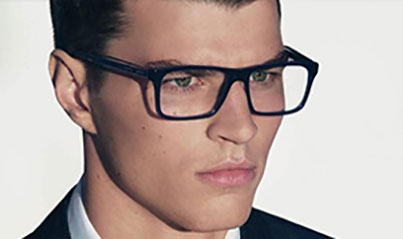 Aimed at all Armani customers, Emporio Armani was launched in 1981. Immediately recognisable, the iconic eagle logo, seen on all their sunglasses worldwide, is associated with luxury and status.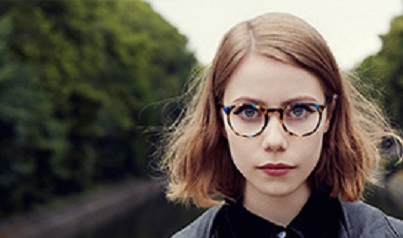 Etnia Barcelona an independent brand of eyewear who has created a wide range of colors, collections and designs for everyone who wants to express him- or herself beyond the cannons imposed by momentary and passing fashion and trends.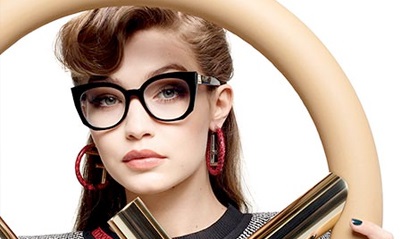 Fendi glasses are distinguished by their undisputed elegance in line with the style of the Italian brand. They aim to impress and captivate everyones attention. Models are colorful and daring giving a unique look.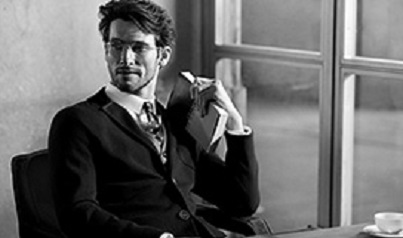 Displaying absolute class and sophistication, Giorgio Armani never fail to present us with luxurious offerings. With both statement frames and simplistic looks, Giorgio Armani suit any style. Making a statement with its attention to detail and the use of premium materials.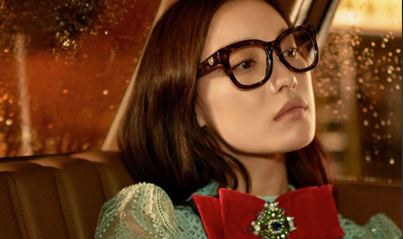 The epitome of Italian luxury and class comes in the form of Gucci eyewear. Founded in Florence in 1921, Gucci has been a leader in high-end luxury for almost a century. Now designed by creative director Frida Giannini in Rome, Gucci add glamour to any outfit, for any occasion.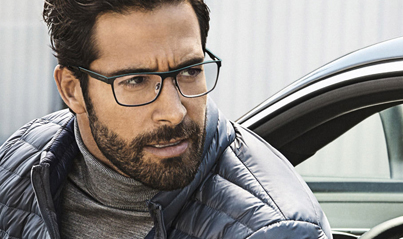 The JAGUAR Eyewear collection mirrors the unique elegance and drive of the JAGUAR sports car. Design interpretations from car to eyewear such as carbon fibre details, wood grain and interior materials characterize the collection.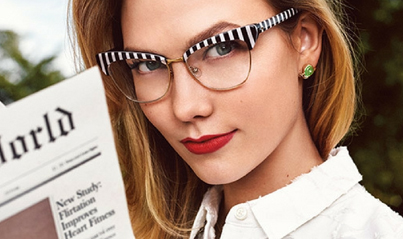 Kate Spade's eyewear collection features colorful eyeglasses and sunglasses frames in bold, vintage-inspired silhouettes, yet influenced by modern fashion. Striking hues and flirty design elements give this eyewear collection a feminine edge.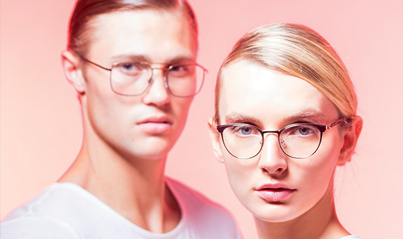 A combination of lightness and technology for immediate comfort: LIGHTEC optical frames and sunglasses are made entirely from stainless steel, with an exclusive screwless flex hinge system.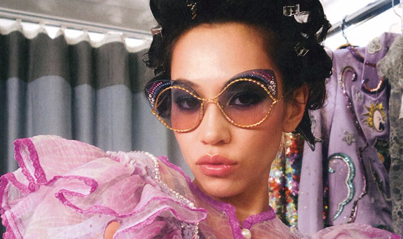 Marc Jacobs has grown like wildfire within the fashion community. With collections consisting of vintage-inspired designs, iconic detailing accents and rich colour palettes Marc Jacobs are onto a winner.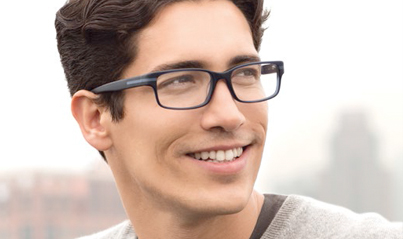 Marchon collection is an iconic cornerstone in the American eyewear industry. It is a standalone eyewear brand that continues to transcend time due to its incorporation of innovative and original technology. See classic styles in traditional colours.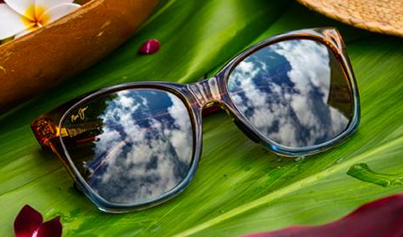 Created on the Hawaiian Islands to make the colors shine, Maui Jim sunglasses feature patented Polarized Plus 2A lens technology for brilliant color so every detail is crisper and cleaner and without glare or harmful UV. Slip on a pair and See The Brilliance.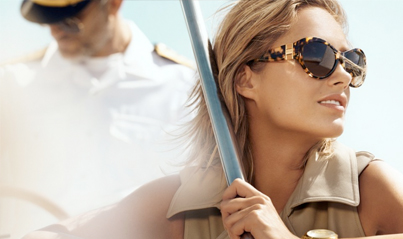 One of the leading American luxury lifestyle brands is Michael Kors. Known for his exquisite jewelled incrusted watches, catwalk clothing and delectable fragrances there is not much this man cannot do.
Nike has revolutionized athletic footwear and sportswear. Nike's vast range of products includes specialized training gear, footwear, apparel, accessories, and sports equipment. Through innovative products, advertising, and sponsorship of teams and athletes, Nike has become a leader in the sportswear industry.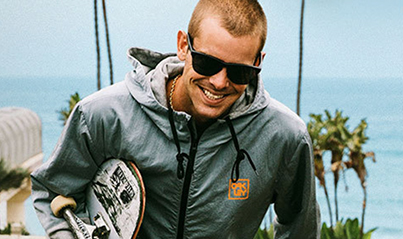 Oakley was started by Jim Jannard in 1975, the name comes from Jannard's dog. Today Oakley eyewear is well recognized by many celebrities and athletes. The eyewear has been used in major sporting events like the Olympics and Tour De France.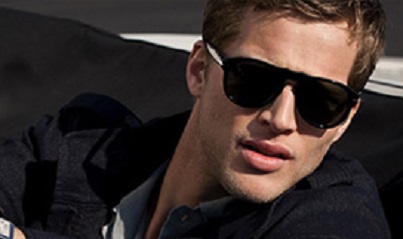 Persol is an Italian luxury eyewear brand specializing in the manufacturing of sunglasses and optical frames. It is one of the oldest eyewear companies in the world and is currently owned by the Luxottica group.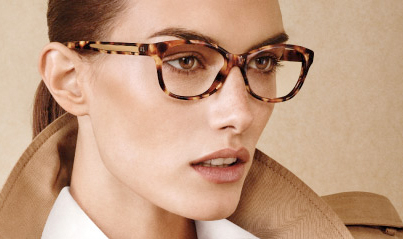 Founded in 1967 the brand is a true representation of the American heritage and lifestyle. Highly reputable for providing long-lasting and stylish pieces they incorporate high technology with faultless attention to detail and impeccable workmanship.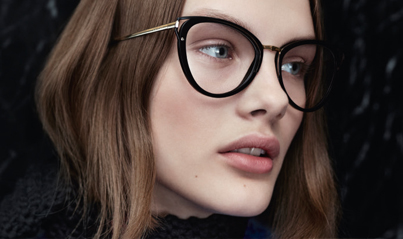 Prada are sophisticated craftsmanship, extremely modern vision of high fashion, technological design and research for creative details. Prada segmentation is fashionable and timeless. Prada has over the decades catapulted into the fashion world, marked as the designer to watch.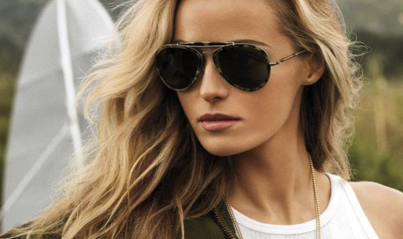 What began 40 years ago with a collection of ties now encompasses an entire world of fashion and style. Ralph Lauren embraces ageless designs with a fresh attitude for the fashion-conscious woman. Mixing adventure, style, culture and the all-American spirit, Ralph Lauren has a fresh look that speaks to everyone.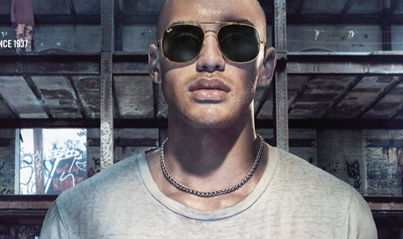 The Ray-Ban brand has continued to evolve and develop over the past 75 years to sit proudly amongst the worlds most iconic brands. A classic luxury brand that's not only at the fore front of technology but never forgets its roots.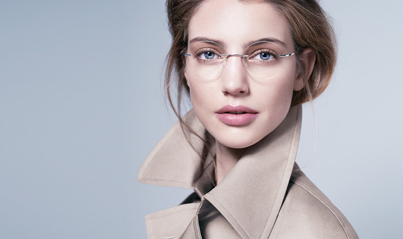 Silhouette glasses and sunglasses are for prestige-oriented women who want to express their high lifestyle standards in their outlook as well. Silhouette's popular line of rimless eyeglasses are so lightweight and comfortable, it's almost like not wearing eyewear.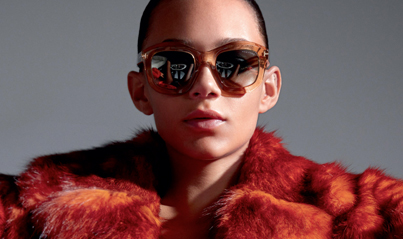 Often known for his risqua adverts and his provocative methods of marketing, the Tom Ford brand definitely has a seductive nature. The Tom Ford collection contains vintage inspired frames that remind us of Hollywood, statement bold chunky geek chic and exquisite craftsmanship.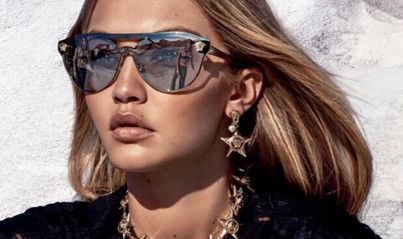 Known for its bold prints, elaborate embellishment and luxurious dark glamour, Versace collection mirror the catwalk shows. The Versace include rich colour palettes and embossed gold detailing.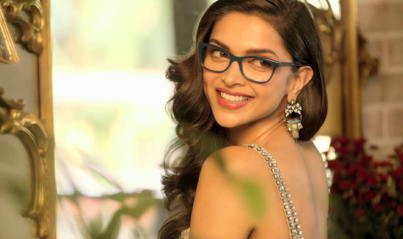 Vogue eyewear is designed using vivacious colours and bright gleaming patterns that reflect the hallmarks of style and glamour that the Vogue is popular for. Founded in 1973, Vogue eyewear is made exclusively for those who like young, lively and glamorous looks.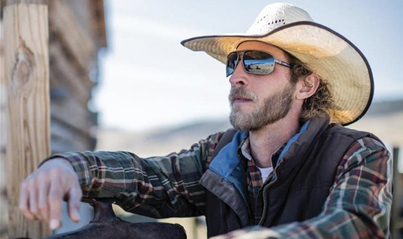 A mission that started on the world's battlefields has since expanded to law enforcement, harsh work environments and outdoor activities in which eye protection is paramount.Our products endure the most extensive product testing in the industry. Every piece of eyewear we produce meets the highest standards for safety and optical clarity.

A sophisticated neoclassical collection that distills the essence of timeless eyewear design with a modern twist.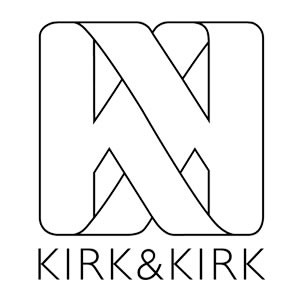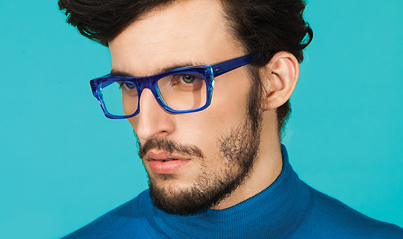 Kirk & Kirk has developed their own acrylic for use in the construction of all their frames. Acrylic is an extremely durable and light material that, uniquely, does not lose adjustment or stretch out over time. A seemingly endless array of color is possible through acrylic that is not possible through acetate, the traditional material for eyewear.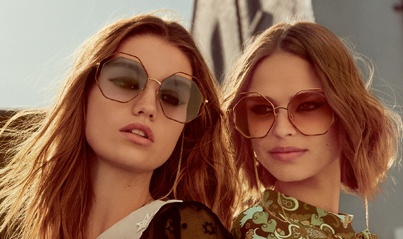 The Chloe Eyewear Collection, captures the fluid femininity of the brand, taking inspiration from their seasonal RTW collection, accessories and iconic pieces which showcase the Chloe brand's superior use of foundational colors and textures.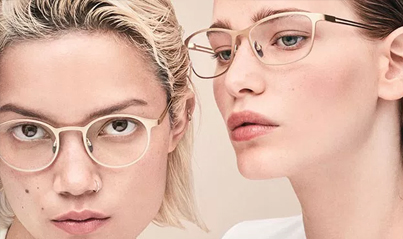 Mention the name Orgreen eyewear and chances are you will think of glasses made of titanium with sculptural shapes and flowing lines in two-tone designs in striking colour combinations.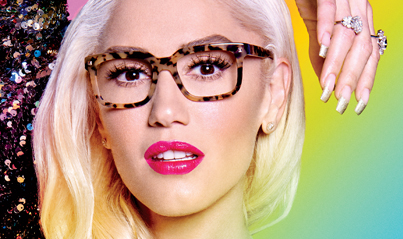 L.A.M.B. eyeglasses are the brainchild of Gwen Stefani, lead vocalist of the band No Doubt. These full-rim frames include square shapes and cat-eyes edgy, luxury styles with the right hint of attitude modern women love.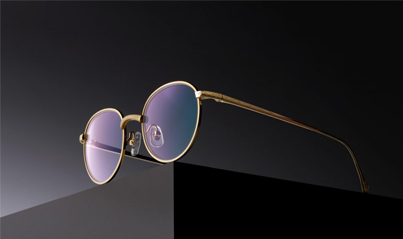 Each finished Matsuda Frame is an art object unto itself - as pleasing to the hand as it is to the eye. Matsuda Eyewear: luxury through material, quality through craft, innovative by design.
Discover oversized geometric aviators, round frames and bold flat-top shapes in the edit of women's Loewe sunglasses. Vibrant colour-block lenses and gradient pastel tints bring pops of colour to statement shades. Expect angular pieces with chunky acetate frames featuring elegant prints and patterns, and delicate metal designs.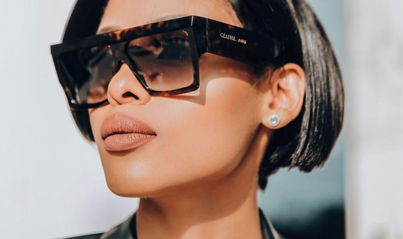 In 2008 we saw designer Phoebe Philo take the reins at French fashion house Celine. Since then we couldn't be happier; her minimalistic approach to the brand really made Celine what it is today. Celine collection consists of clean shapes and neutral colour schemes that suit every skin tone. 

The Burberry eyeglasses collection speaks to the classic-conscious wearer. Explore timeless and traditional round and rectangular frames by this celebrated designer, together with throwback cat-eye and even trendy, bold frames.

Cazal eyeglasses became a cult fashion favorite in the 1980s, the flashy frames adorning rap stars, Hollywood A-listers, and artists. Intricate, fashion-forward design and dazzling accents complete this distinctive eyewear collection.

Caviar eyeglasses frames speak to your bold side—the one unafraid to be an individual. With crystal details and unconventional silhouettes, statement-making Caviar eyewear exudes a passion for finding luxury in the ordinary.

Sophisticated eyeglasses and sunglasses styles from Coach complete your eyewear look with a heavy measure of modern chic. Timeless silhouettes that made Coach a luxury favorite mingle with updated styles to suit a fashionista's diverse wardrobe.

Chesterfield prescription eyeglasses are perfect for men looking for a stylish pair of glasses they can wear for any occasion. Classic rectangle frames are abundant in this collection, and timeless aviators and trendy rounds add variety.

Explore our collection of authentic designer eyeglasses in fresh, trendy styles and sophisticated silhouettes for men, women, and kids and discover top-quality frames that suit your individual style.

The collection focuses on a mix of materials in a kaleidoscope of colors. Animal prints, glitter, & multi-colored acetates bring a new perspective. Metal accents such as double bridges, inlays, & browline details are key to the perfect eyewear accessory.

Marius Morel is a collection from our French supplier Morel. Top - quality materials are used: an attention to detail and finishes that present the consumer with excellent quality products. Marius Morel is known for comfort, quality and sophistication. A mix of ladies and mens frames are available.

Explore our collection of authentic designer eyeglasses in fresh, trendy styles and sophisticated silhouettes for men, women, and kids and discover top-quality frames that suit your individual style.

Miraflex Glasses creates a signature line of Italian made, Flexible & Safe, plastic frames with no metal parts, making it the safest option for your child's protective eyewear. At Miraflex, there is no prodigal spending when it comes to your child's safety.
The Miu Miu eyewear collection was launched with brand-new luxury positioning in 2011 to align it with the brand's other product categories. Miu Miu, which reflects the essence of Miuccia Prada, is a brand for fashion forward, seriously light-hearted and provocative women who aspire to a more avant-garde and sophisticated lifestyle.

The Tory Burch eyewear collection includes sunglasses and eyeglasses that showcase timeless style and modern themes, made for fashionistas with a sense of adventure. Retro influences appear throughout the collection of Tory Burch eyewear designs.

Created by Morel in 1997, the Oga brand was the first line used to illustrate the groups creative potential. A Swedish designer was given carte blanche to develop an innovative concept in eyewear, taking his principal inspiration from contemporary Scandinavian architecture.

Beginning in Minnesota as an independent eyewear label, Ogi Eyewear has always remained true to its original philosophy—even while experiencing significant growth in recent years. By emphasizing innovation, originality, quality and value, Ogi Eyewear has refined its vision to earn worldwide recognition.

Upholding the highest standard of excellence, OVVO Optics has been creating high performance, technologically advanced eyewear since 1980. Family owned and hand-crafted from our facility in Poland, OVVO frames undergo 85 steps of meticulous craftsmanship, ensuring every pair meets the rigorous demands of the modern customer.
Brooks Brothers eyeglasses speak to the discerning individual who desires functionality and quality in a lightweight, classic style. Browse this distinctive eyewear collection and find the smart-looking frames you love.

The Zac Posen eyeglasses collection for men and women is perfect for the design connoisseur. Explore exceptional frames with modern details, edgy silhouettes, rich colors, and bold sophistication.

Kliik Denmark glasses are especially designed for anyone with small eyes, a small face, or a short distance between the pupils. This Danish-inspired collection draws on the three main pillars of Scandinavian design to offer minimalist, contemporary styles.