Fright Night – A Tale of Cheap Halloween Contact Lenses
Although the holiday looks a little different this year, Halloween is still considered one of the year's largest dress-up opportunities – and we don't just mean creepy costumes and spooky garden decorations! Sales of unlicensed decorative lenses are also rising, and consumers are inundated with options to add a new element to their costume without knowing some of the scary consequences wearing them.
With products readily available to purchase online and on the high street, what is the true cost of buying cheap Halloween contact lenses? Infections, cornea scratches, and even blindness are just some of the risks of wearing costume lenses, and we want to make sure that whether you're heading out or staying in to celebrate, you don't end up with a nasty surprise.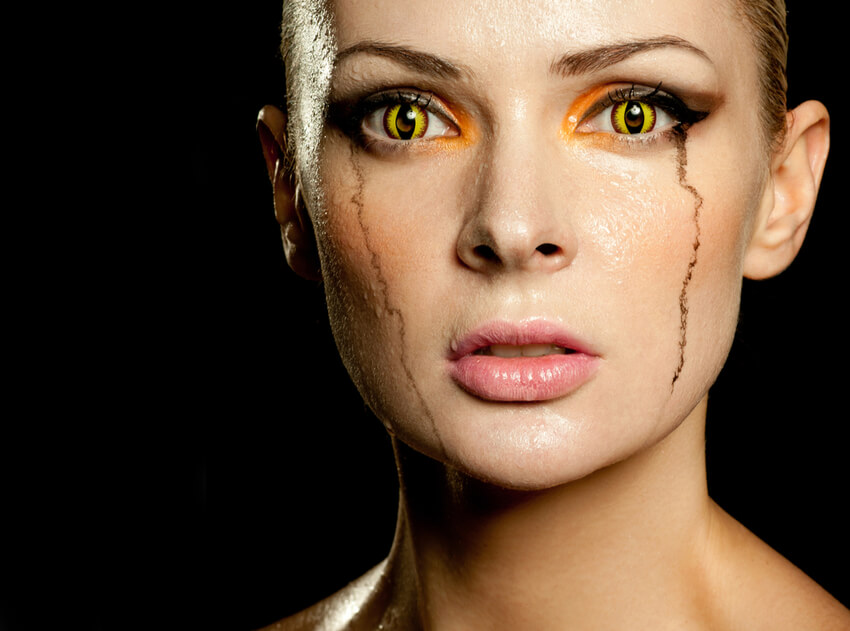 They're Breaking the Law
Decorative contact lenses are considered a medical device. That means legally, whether or not they offer vision correction, they require a prescription from an eye doctor. This not only reduces the risks, but also ensures that you have the lenses that are of the highest quality, the right prescription, and the best fit for your eyes. Here at Davis Eyecare Associates, our dedicated eyecare specialists are on hand to support you in your search to complete your Halloween look.
We certainly don't want to put you off purchasing decorative lenses, but we want to remind you that although you may be saving a few dollars by purchasing from a market stall or an online seller, this may cost you more in the long run if they aren't a reputable source and able to provide the right professional advice.
Caring For Your Contact Lenses
For ease, our qualified practitioners, have put together some tips on how to properly care for your Halloween contact lenses:
Always wash your hands and dry them thoroughly before you touch your contact lenses, whether inserting or removing them
Do not share your contact lenses with other people
Never use water or saliva to clean your contact lenses
Do not wear lenses past their recommended wear time, i.e. if they are daily disposables, only wear them once and then throw them away
If you are wearing reusable lenses, use fresh contact lens solution every time you store them in your contact lens case
So, whether you're looking to turn yourself into a witch, zombie, or blood-sucking vampire this Halloween, just remember to purchase your spooky addition from a trusted supplier, with a prescription, and have a professional fitting to avoid giving yourself a fright!

Contact us to speak to one of our expert contact lens specialists here.