BIG NEWS – Our NEW online store is now LIVE!
Buy glasses and contact lenses online!
Looking for a stylish, new pair of specs and wondering where to buy designer eyeglasses online? Are you running low on contact lenses but can't find a trusted supplier to buy contact lenses online? Well, we've got exciting news for you… We're proud to announce that Davis Eyecare Associates has just launched a brand new online store! This isn't your average online store for eyewear and contact lenses though – we've gone all out to deliver an outstanding customer experience.
Styles you want at prices you'll love
With years of experience at the forefront of the optical market, our team has developed a keen eye for eyewear styles. We've put all that expertise into the creation of our very own in-store brand of glasses, which is now available for purchase from our online store.
With over 100 different frames to choose from, there are shapes to suit every face, styles to suit every taste, and colors to match every outfit. You can have them made up with any prescription and with the tints and coatings of your choice.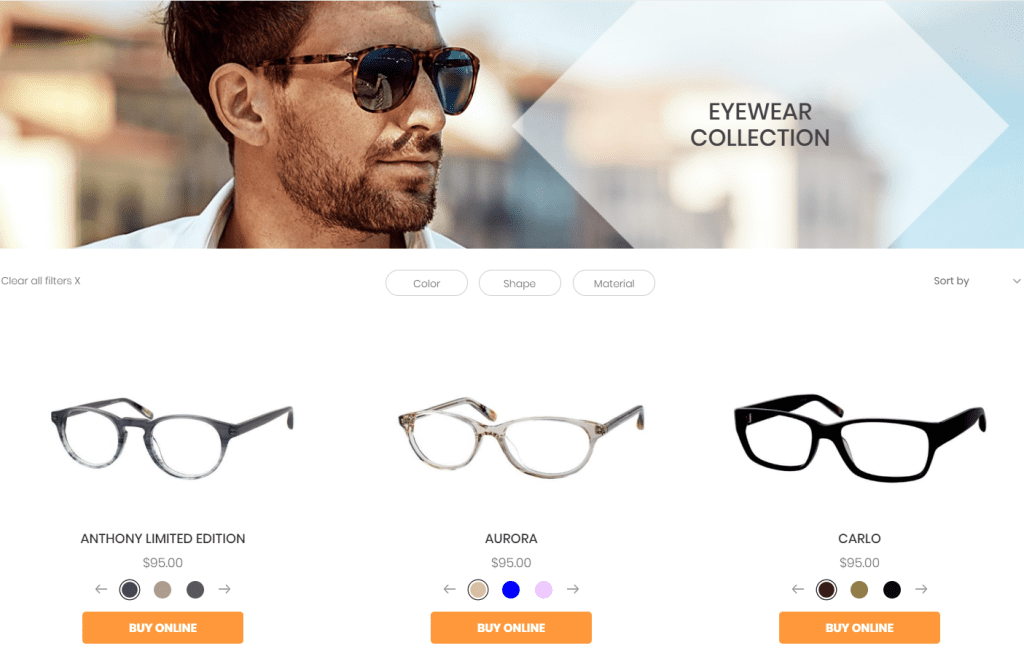 Best of all, every single one of our frames is available to buy at $130 or less. We also offer free delivery and a 30-day money-back guarantee. Style, value for money and trusted service — it's the complete package at Davis Eyecare Associates whether you're online or in-store.
Try on glasses at home for free
If you've got your heart set on Ray-Bans or Versace frames, then you can start your retail experience online with us too, thanks to our new virtual try-on service. That's right, you can now try on glasses at home for free! This makes it easy to narrow down your choices and find that perfect pair of designer frames.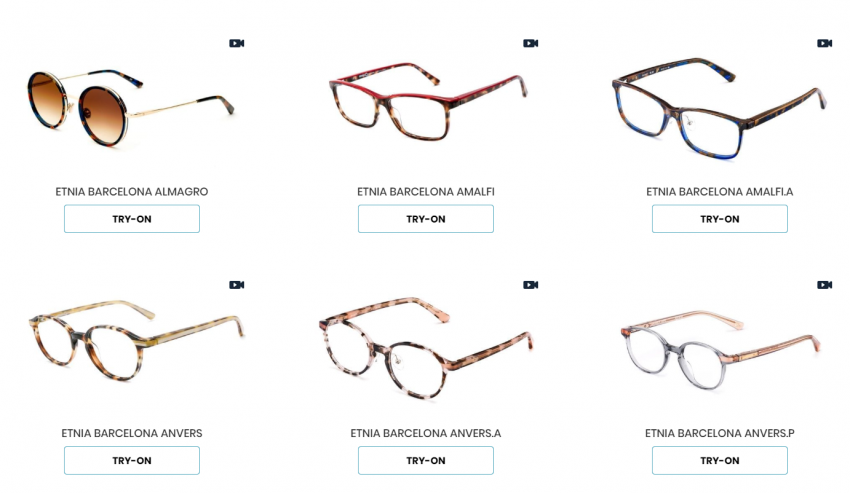 Using our Etnia Barcelona, Versace or Ray Ban virtual try on online from the comfort of your own home, you can try styles and colors you might never have considered before. Take all the time you need and when you do come to see us, you can go straight to your top picks! This is great if you're worried about coming in store, as it helps you to minimise the amount of time you spend to prevent any potential viral transmission.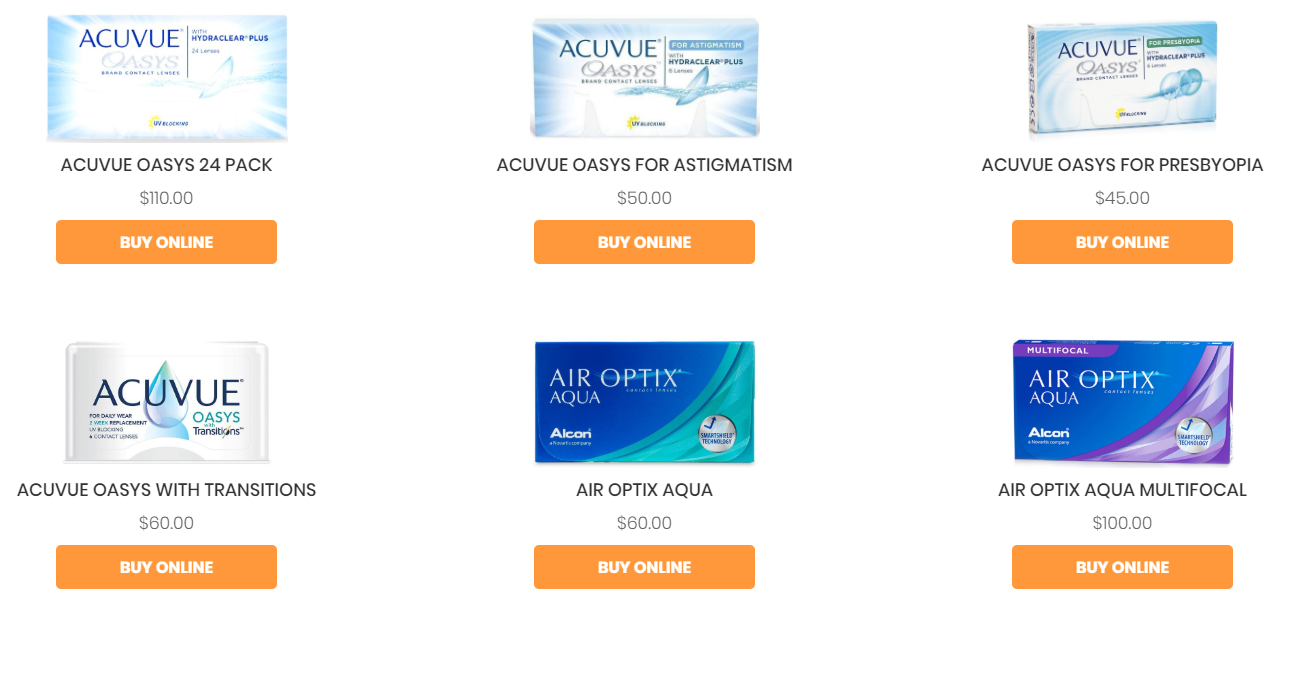 Buy contact lenses online
From Acuvue to CooperVision, we offer a comprehensive range of leading brand contact lenses on our online store at competitive prices. All you need is a valid prescription. As some of the best eye doctors in Chicago, you can also rest assured that our skilled staff will carefully check over each order to ensure its accuracy. If we notice any issues, we'll get in touch with you straight away.
Order eye vitamins online
We pride ourselves on the level of care we are able to provide, and that includes being able to supply those who can't come to see us in person with eye vitamins too. Your eye health is our priority, which is why we've now made vitamins from EyePromise also available to order online, from macular pigment supplements to dry eye relief.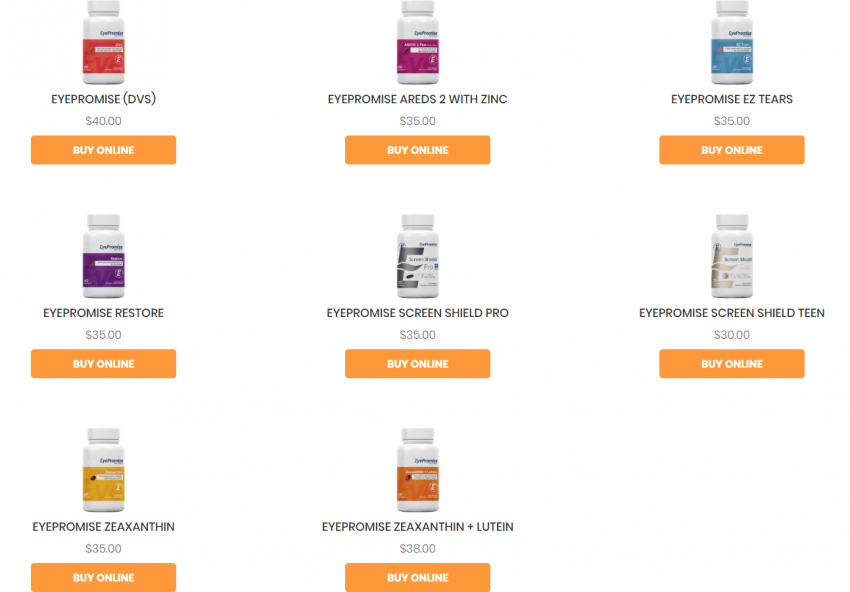 Always here to help
Whether you want to buy prescription glasses online or contact lenses, you can trust that you'll be in good hands at Davis Eyecare Associates. We stand by our commitment to exceptional customer service whether you come to see us in-store or visit our new online store. If you have any queries about your eye care, glasses, or contact lenses, please don't hesitate to get in touch with our expert team.