At Davis EyeCare, our ultimate goal is to satisfy your visual needs in a pleasant and professional manner. The staff at Davis EyeCare strive to meet this goal. To make things a little more familiar, we would like to introduce ourselves.
Harold E Davis O.D., FAAO
Harold E Davis O.D., FAAO is past president of the International Society of Contact Lens Specialist, a distinguished practitioner in the National Academy of Practice which is one of the most prestigious academies a health care practitioner can be admitted.
Dr Davis was just recently awarded the Lifetime achievement award from the Illinois College of Optometry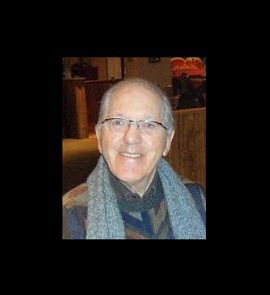 ---
Robert L. Davis O.D., FAAO
Dr. Robert L. Davis O.D., FAAO practices in Oak Lawn, Illinois and is director of the Contact Lens Clinic at Davis EyeCare.
He is also co-founder of EyeVis, Eye and Vision Research Institute developing novel contact lens designs as well as forging the knowledge of anterior segment pathophysiology. He is an adjunct faculty member at Southern California College of Optometry, University of Missouri in St. Louis, Illinois College of Optometry, Pennsylvania College of Optometry at Salus University and Pacific University. Dr. Davis has been recognized as a Diplomate in the Corneal, Contact Lens and Refractive Technology section of the American Academy of Optometry as well as an inductee in National Academy Practice in Optometry.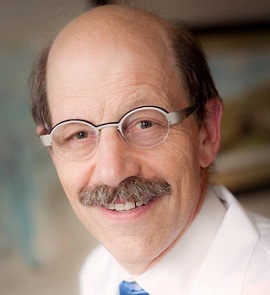 Dr. Davis has received Gas Permeable man of the year award as well as being honored as one of the 50 most influential in optometry in 2015. He has held leadership roles in the American Optometric Association, American Academy of Optometry, National Academy of Practice and other professional organizations.
Dr. Davis has published and lectured on topics related to Contact Lenses, Myopia Control, Eye Care and the management of eye disorders and has developed many contact lens designs as well as holds various contact lens patents. His interest in creating contact lenses designs stem from his desire to enhancing patient's lives. He is an advocate for patients with ectatic disease and has changed the policies for patient reimbursement for ectatic disease. Therapeutic procedures for corneal anomalies demands positive therapies that will provide outcomes for patients to resume a normal life style. Dr. Davis is committed to find this solution for each of his patients.
Q&A with Dr. Davis | Learn About Contact Lenses
What are Hybrid Lenses?
Hybrid contact lenses feature a hard (gas permeable) center bordered by a soft outer ring. Hybrid contact lenses may be an option if you have an uneven corneal curve (keratoconus, high astigmatism, post-surgery) or you have difficulty using traditional hard lenses. These lenses typically give you the crisp vision of a gas permeable lens, with the comfort of a soft lens.
Read More
What does it mean to be a hard to fit contact lens wearer?
It is not uncommon for patients to have difficulty wearing contact lenses for a number of reasons. Due to the individual eye shape, certain conditions or impairments or the aftermath of surgery, some patients are considered to be "hard to fit" as contact lens wearers.
Read More
What are Multi-focal contact lenses?
Fortunately for those who don't like the look, feel or inconvenience of reading glasses, there is another option. Bifocal and multifocal lenses are also available in contact lenses in both soft and Rigid Gas Permeable (RGP) varieties.
Multifocal contact lenses give you added freedom over glasses and they allow you to be able to view any direction – up, down and to the sides – with similar vision. People wearing progressive lenses in glasses on the other hand have to look over their glasses if they want to view upwards or into the distance.
Read More
---
Brad Cogswell O.D.
Brad Cogswell O.D. has specialized in diagnosis and treatment of retinal disease and glaucoma. His redsidency was performed at the Florida VA medical center in St. Petersburg.
His knowledge and expertise enables Davis Eyecare to offer additional services to our office.